This weekend the Caterham Motorsport Championship joins the Malaysia Speed Festival for their championship deciding finale event for the 2017 season.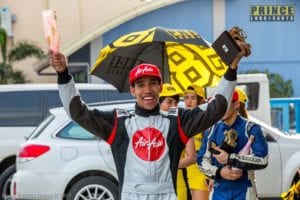 All drivers are out in force at the Sepang International Circuit this weekend to fight for championship glory, and get those extra last wins under their belts before the Christmas break.
Looking at the 420R championship, leader Daim Hishammudin has dominated since the fourth race where he started a ten race winning streak to lead the championship by 28 points over Rocky Siow. Rocky needs Daim to DNF in both races this weekend, or at least score only one point if he has any chance of winning the 420R championship.
A big ask, but anything can happen in motorsport. The race is not over until the cars cross the chequered flag.
The Supersport class is another two-way fight for the championship between Halim Mu'Azzam and Ivan Petev, with only 20 points in it. Meaning that Ivan has to win both races with Halim finishing sixth or below in each race. This can certainly happen, as stranger things have occured in the Supersport class over the years.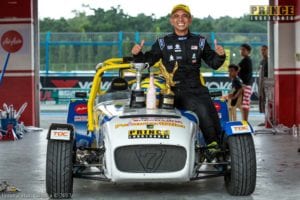 2016 Caterham Motorsport Champion Shirendra Lawrence will be lookin to upset Ivan to claim second place in the Supersport class. Only 14 points behind Petev, Lawrence is no stranger to the passing game, and has fought through the bottom of the field, to win races before.
So it looks like all the pressure is on Ivan Petev this weekend, who will be very busy trying to beat Halim whilst defending his second place championship standing from a hungry Shirendra Lawrence.
Grandstand entry to Sepang for the Malaysia Speed Festival is free with action starting at 11:45 on Sunday. More details about all the races and activities this weekend can be found here: http://www.msfracing.com/event-info.
Race One of the Caterham Motorsport Championship will be at 13:30 and Race Two at 15:30.
Keep up to date with all the results and galleries on the Caterham Motorsport Championship Facebook page.